From the heart of Southern Scotland
Trailbrakes Biking Holidays is run by Pete Corson and Christine Finlay from their HQ in the heart of Southern Scotland, with the help of a carefully selected team of support staff, drivers and guides whose ultimate aim is to ensure that your cycling holiday or mountain biking tour is perfect from start to finish.
For the last fifteen years, their insatiable thirst for adventure and the outdoors has seen Pete and Christine surveying coral reefs off the west coast of the Philippines, cycling through the jungles of Belize on rusty old BMX bikes, kayaking around the Ionian Islands off the west coast of Greece and hitch-hiking the length of Sulawesi in Indonesia. In between these adventures in far flung corners of the planet, given the opportunity, they've been scrambling about the mountain tops of their beloved Scotland in all weather conditions and riding some of the finest mountain biking and cycling routes that the UK has to offer. From their home in Dumfries and Galloway, they've scoured maps of Scotland, England and Wales in order to find the most enjoyable biking routes possible.
Image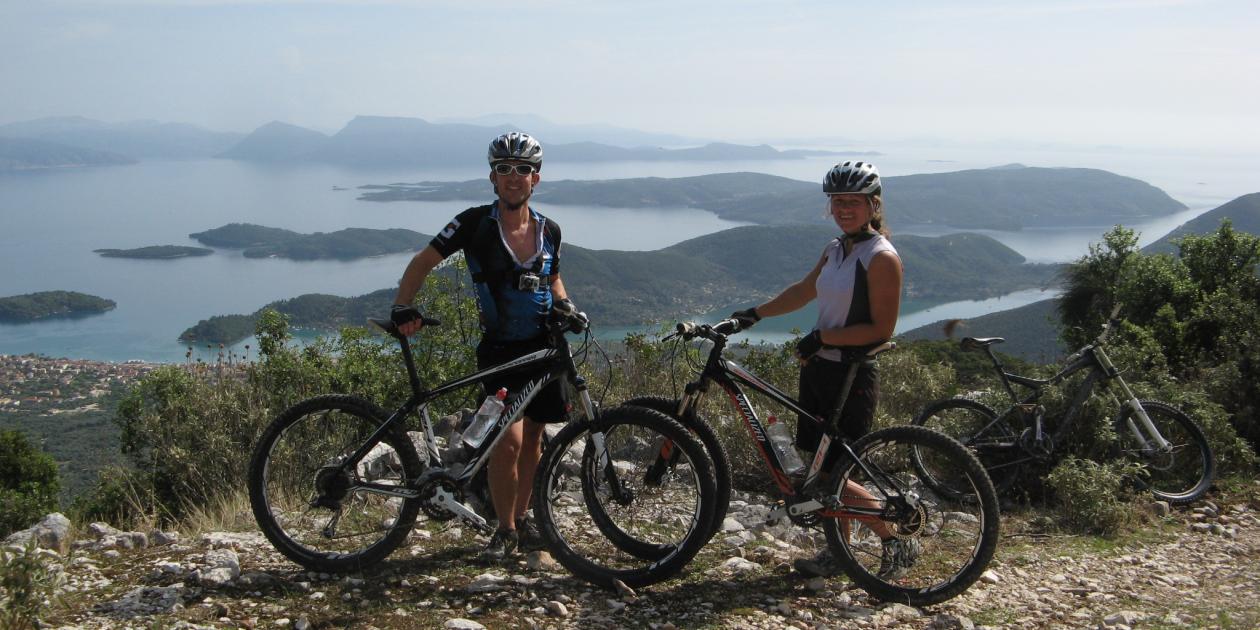 Trailbrakes' mountain biking 'research' trip to Lefkada, Greece
Over the past fifteen years, Pete and Christine have been organising bespoke cycling holidays and mountain biking trips through some of the most remote, beautiful regions of the UK for groups of friends, family and colleagues. They love meeting new people and exploring seldom-visited parts of the country. They pride themselves on being friendly, approachable, adaptable and professional, no matter what the circumstances! So feel free to contact them with your biking holiday requirements. They'll always try to get back to you within 24 hours.
Another research trip - this time on the road bikes and closer to home on the beautiful Isle of Arran, Scotland
Image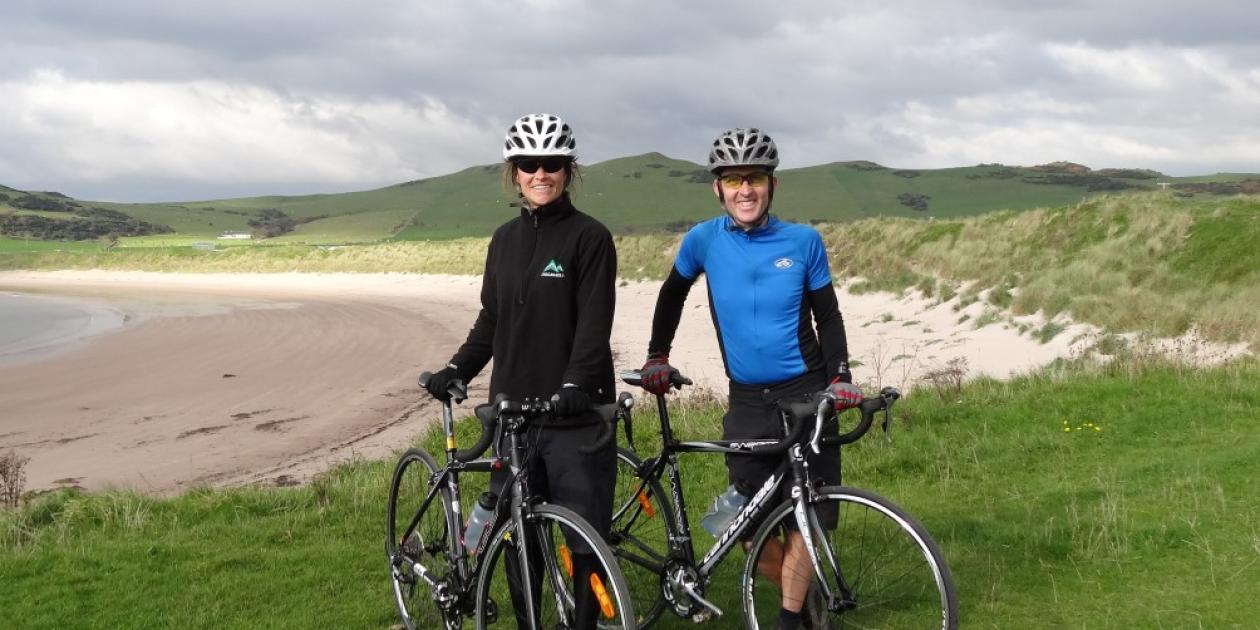 The Trailbrakes Philosophy
When Trailbrakes was first launched back in 2006, we had a pretty clear idea of what made a great biking trip. For us, it was all about a sense of adventure and the ability to do things on our own timescale and at our own pace. We wanted to be able to offer the same bespoke experience to our clients. This philosophy hasn't changed over the years and we still offer the most flexible biking holidays to be found anywhere! 
We believe absolutely that your cycling holiday or mountain biking tour should be exactly as you want it - You should be able to choose the dates, routes, accommodation type and level of difficulty that suit you. So, rather than lumping you together with a load of people you've never met before, you have the ultimate freedom of cycling at your own pace with people you know and who will understand if you want to cycle at a faster or slower pace, or stop for another piece of cake! So if you know some like-minded people who are looking for a two-wheeled adventure or if you and some work colleagues want to raise funds for a good cause, please get in touch with us and we'll be very pleased to design a cycling holiday or mountain biking tour anywhere in the UK around your requirements.
Image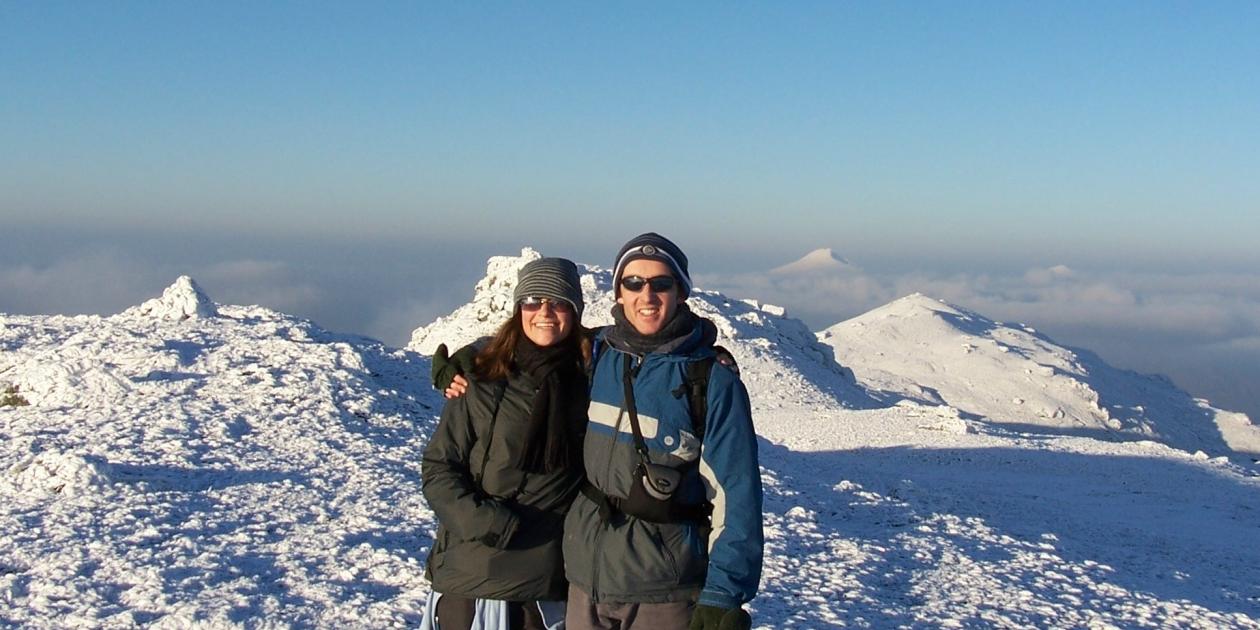 Pete and Christine enjoying the view from the top of Ben Vorlich, Arrochar