Overview
Summary

Our Southern Upland coast to coast mountain biking holiday is a pioneering route across one of the widest and wildest parts of Scotland. Starting at the wind-swept cliffs of Portpatrick on the Irish Sea coast, our epic long distance mountain bike route ends at Pease Bay overlooking the North Sea, almost 250 miles away! 

Read more

This amazing mountain biking tour leads the intrepid cyclist on an adventurous coast to coast crossing of the Southern Uplands through stunning, remote wilderness rarely seen by mountain bikers. Take on the mountain biking journey of a lifetime along the Southern Upland Way and experience real wilderness mountain biking in Southern Scotland. Contact us to start planning your amazing mountain biking holiday and take a ride on the wild side!
Map
Highlights

World-class trails at Kirroughtree

Twisty singletrack in Ae forest

Stunning scenery through the Moffat Hills

The wild and exposed Lammermuir Hills

Biking in the legendary Tweed Valley
What's included

6 days of wilderness riding from Portpatrick to Pease Bay

7 nights of of hand-picked, quality accommodation to suit every budget

Transport from Dumfries to Portpatrick at the start of the trip (alternative transfers can be arranged, additional costs may apply)


Transport from Pease Bay to Dumfries at the end of the trip


All baggage transfers between accommodation


Official map of the route and accurate gpx files


Detailed list of bike shops and a comprehensive route information pack


Phone support from our experienced team


Bike hire available as an additional extra

Availability

Your biking holiday can be organised on any dates between April and September for groups of two or more people. Choose your preferred dates and contact us to start planning your Scottish mountain biking holiday now. 

 
Trip options

6 days / 7 nights (per person)

Average daily distance

65 km (40 miles)
Prices

6 days / 7 nights (per person)

Guest House/Hotel - 4 people

Guest House/Hotel - 2 people

We can accommodate groups of any size. If you have a group of 3 people or more than 8 people please contact us for the best price.
We use fantastic, tried and tested accommodation but more luxurious upgrades are available in some locations for a supplement
Single occupancy rooms are available for a supplement
Bunkhouse options are available in some locations if you wish to reduce the price
We can add or remove extra accommodation, change transport arrangements or add any other extras you might need 
Example itinerary
Enquire/Book
Back in harness here, knee deep in hassle but at least my legs are still pedalling! Thanks again for everything, I had a fantastic time and look forward to more.
share this trip
Similar Trips
Image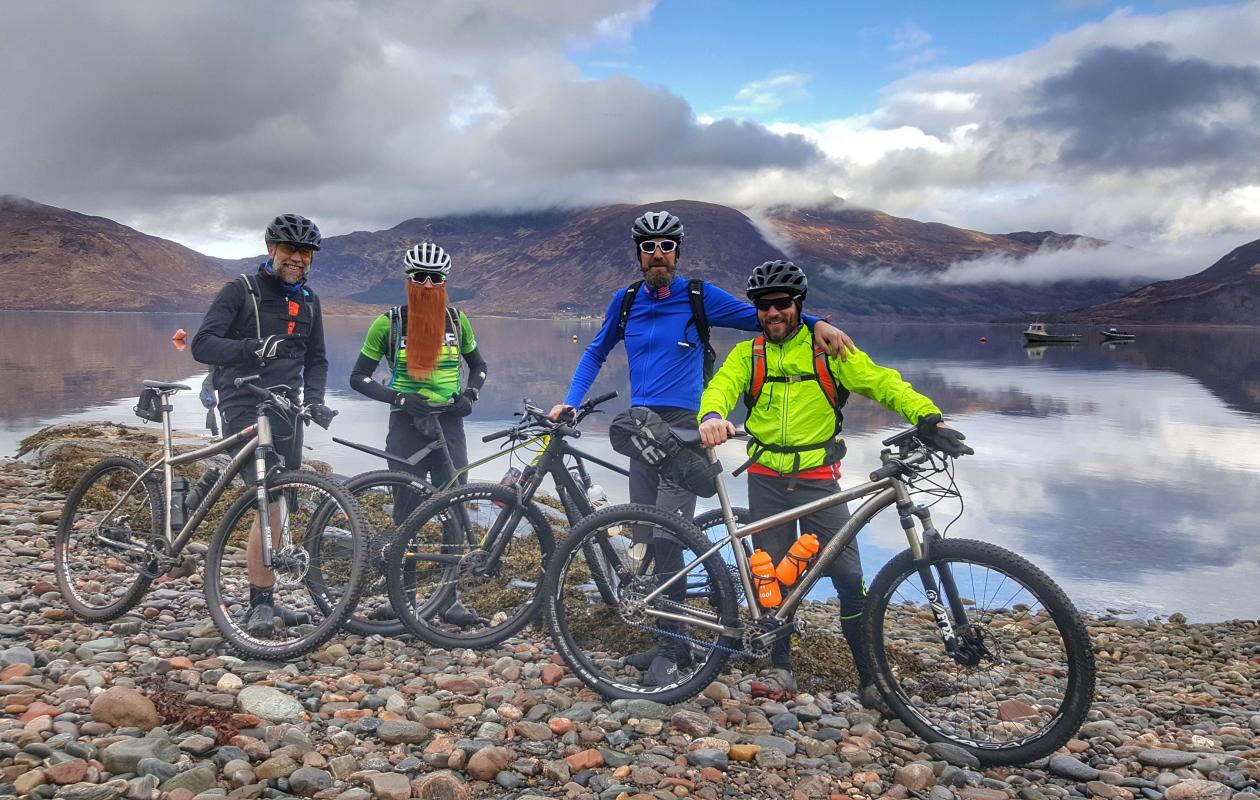 Fitness Range

6-7

1 - Very little biking but keen to try 
2 - Cycle a couple of times a week, a few hours per day on flat terrain
3 - Can easily cycle half a day on more hilly terrain 
4 - Can ride for up to 5 hours per day, gently undulating terrain
5 - Can ride for 6 hours per day, some short, steep climbs
6 - Can ride for 7 hours per day on hilly terrain
7 - Comfortable biking for 8 hours per day including long, steep climbs
8 - Cycle several times per week, can ride up to 10 hours per day, steep, physically demanding trails
Image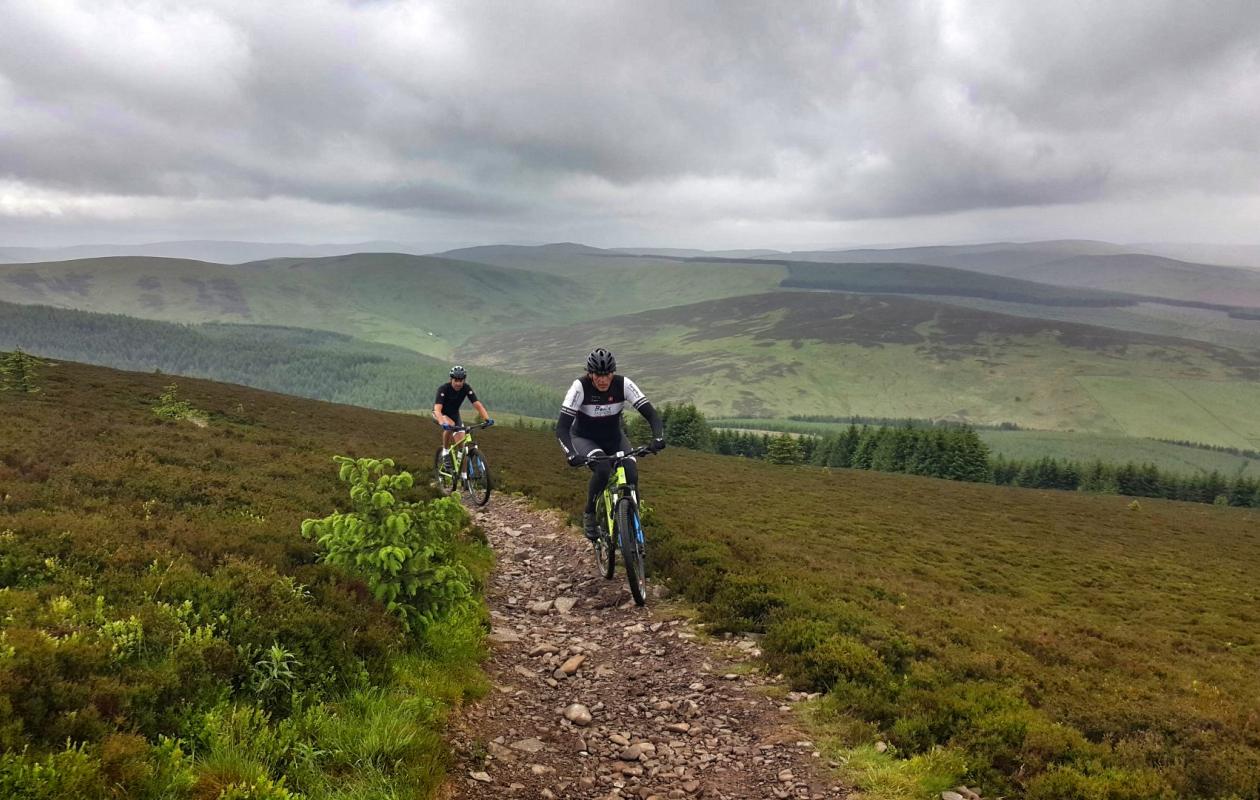 Fitness

6

1 - Very little biking but keen to try 
2 - Cycle a couple of times a week, a few hours per day on flat terrain
3 - Can easily cycle half a day on more hilly terrain 
4 - Can ride for up to 5 hours per day, gently undulating terrain
5 - Can ride for 6 hours per day, some short, steep climbs
6 - Can ride for 7 hours per day on hilly terrain
7 - Comfortable biking for 8 hours per day including long, steep climbs
8 - Cycle several times per week, can ride up to 10 hours per day, steep, physically demanding trails
Image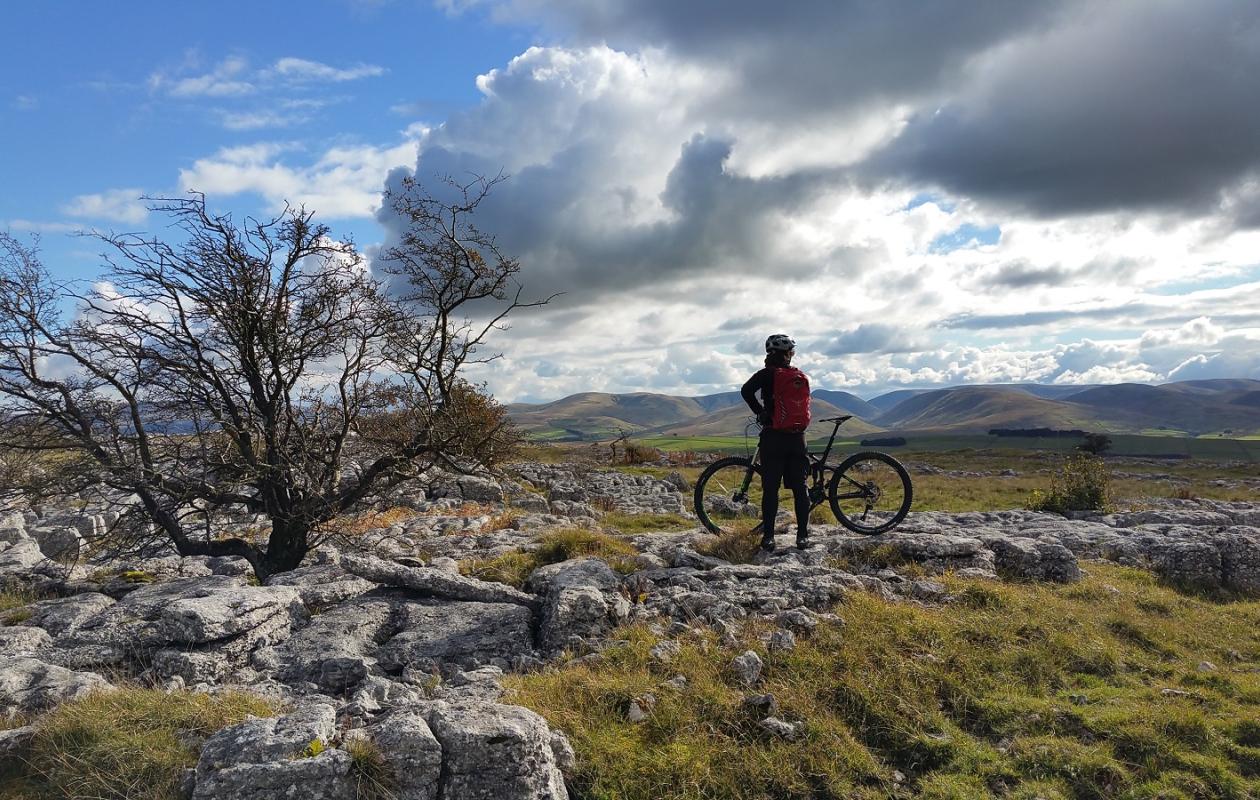 Fitness Range

7-8

1 - Very little biking but keen to try 
2 - Cycle a couple of times a week, a few hours per day on flat terrain
3 - Can easily cycle half a day on more hilly terrain 
4 - Can ride for up to 5 hours per day, gently undulating terrain
5 - Can ride for 6 hours per day, some short, steep climbs
6 - Can ride for 7 hours per day on hilly terrain
7 - Comfortable biking for 8 hours per day including long, steep climbs
8 - Cycle several times per week, can ride up to 10 hours per day, steep, physically demanding trails