Overview
Summary

The Coast and Castles North cycling route leads you from Edinburgh to Aberdeen in Scotland is a continuation of the brilliant classic Coast and Castles cycling tour from Newcastle to Edinburgh. This cycling holiday is one of the UK's most scenic cycling routes and includes large sections of traffic-free cycle trail weaving through coastal areas of stunning natural beauty and dotted with a wealth of historical and cultural landmarks, including medieval castles, abbeys, and forts.

Read more

Taking you across the iconic Forth Road Bridge from Scotland's vibrant capital city, this cycling holiday explores the Kingdom of Fife and its many nature reserves, bursting with wildlife. Impressive historical sights like Falkland Palace and St Andrews Castle and Cathedral and the dramatic Dunnottar Castle are also located along this brilliant cycling tour. Sweeping beaches, sand dunes and lovely fishing villages and harbours are abundant along the cycling route, not to mention the warm Scottish hospitality on the way to Scotland's 'Granite City' - Aberdeen. You can decide how many days of cycling your Coast and Castles North biking trip should last so you can have plenty of time to visit the many historical and natural attractions along the cycling route. One thing is certain; it will be a biking journey to remember!
Map
Highlights

Cycling (traffic free) across the fabulous Forth Road Bridge

Superb St Andrews with it's castle, cathedral, harbour and golf courses

Tentsmuir forest and sand dunes, with the possibility of spotting dolphins

Dunnottar Castle - iconic and stunningly situated

The amazing traffic free trails along the coast of Tayside
What's included

2 to 5 days of stunning cycling, from Edinburgh to Aberdeen or vice versa

2 to 6 nights of hand-picked, quality accommodation to suit every budget

One way transfer between Aberdeen and Edinburgh (alternative transfers can be arranged, additional costs may apply)

All baggage transfers between accommodation

Official map of the route and accurate gpx files (specific to your type of bike)


Detailed list of bike shops and a comprehensive route information pack


Phone support from our experienced team


Bike hire available as an additional extra
Availability

Your cycling holiday can be organised on any dates between April and September for groups of two or more people with 2, 3, 4 or 5 days of cycling. Choose your preferred dates and contact us to start planning your UK cycling holiday now.
Trip options

3 days / 3 nights (per person)

Average daily distance

90 km (55 miles)

4 days / 4 nights (per person)

Average daily distance

67 km (41 miles)

5 days / 5 nights (per person)

Average daily distance

54 km (33 miles)
Prices

3 days / 3 nights (per person)

Guest House/Hotel - 4 people

Guest House/Hotel - 2 people

4 days / 4 nights (per person)

Guest House/Hotel - 4 people

Guest House/Hotel - 2 people

5 days / 5 nights (per person)

Guest House/Hotel - 4 people

Guest House/Hotel - 2 people

We can accommodate groups of any size. If you have a group of 3 people or more than 8 people please contact us for the best price.
We use fantastic, tried and tested accommodation but more luxurious upgrades are available in some locations for a supplement
Single occupancy rooms are available for a supplement
Bunkhouse options are available in some locations if you wish to reduce the price
We can add or remove extra accommodation, change transport arrangements or add any other extras you might need 
Example itinerary
Enquire/Book
share this trip
Similar Trips
Image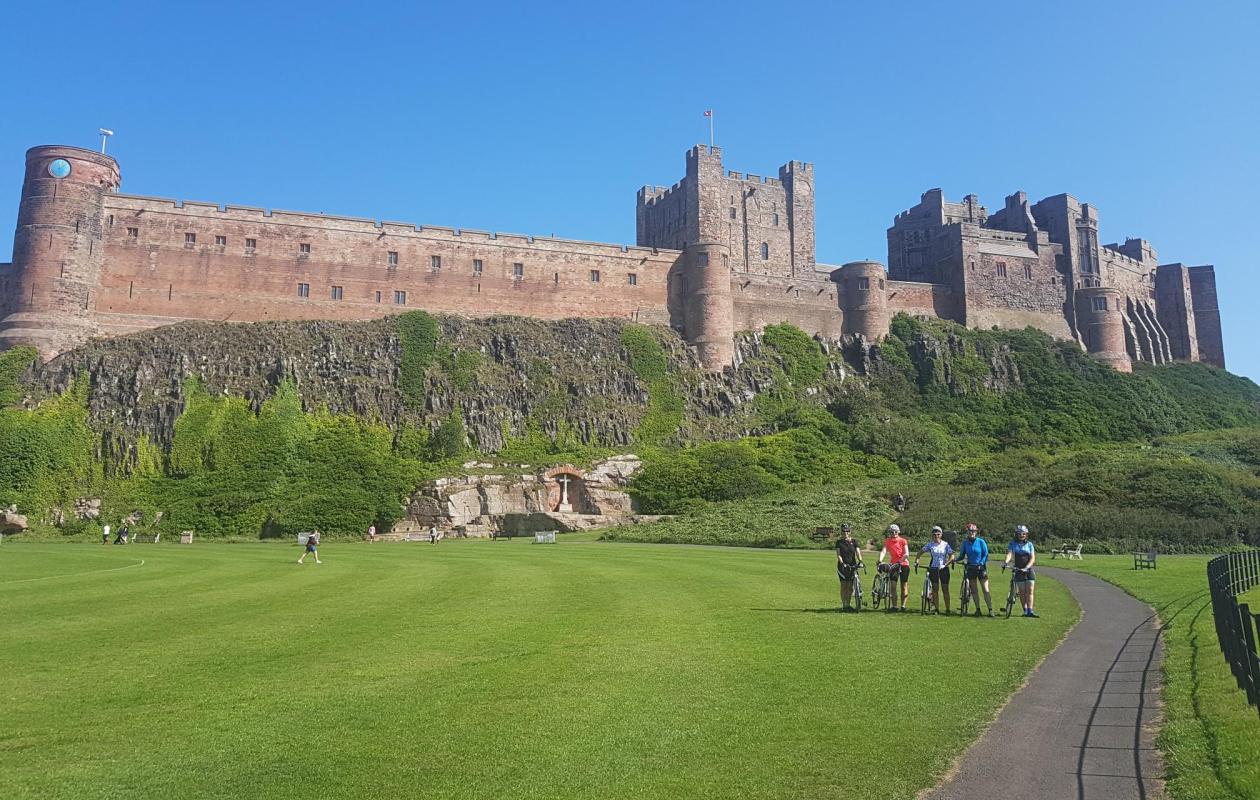 Fitness Range

3-7

1 - Very little biking but keen to try 
2 - Cycle a couple of times a week, a few hours per day on flat terrain
3 - Can easily cycle half a day on more hilly terrain 
4 - Can ride for up to 5 hours per day, gently undulating terrain
5 - Can ride for 6 hours per day, some short, steep climbs
6 - Can ride for 7 hours per day on hilly terrain
7 - Comfortable biking for 8 hours per day including long, steep climbs
8 - Cycle several times per week, can ride up to 10 hours per day, steep, physically demanding trails
Image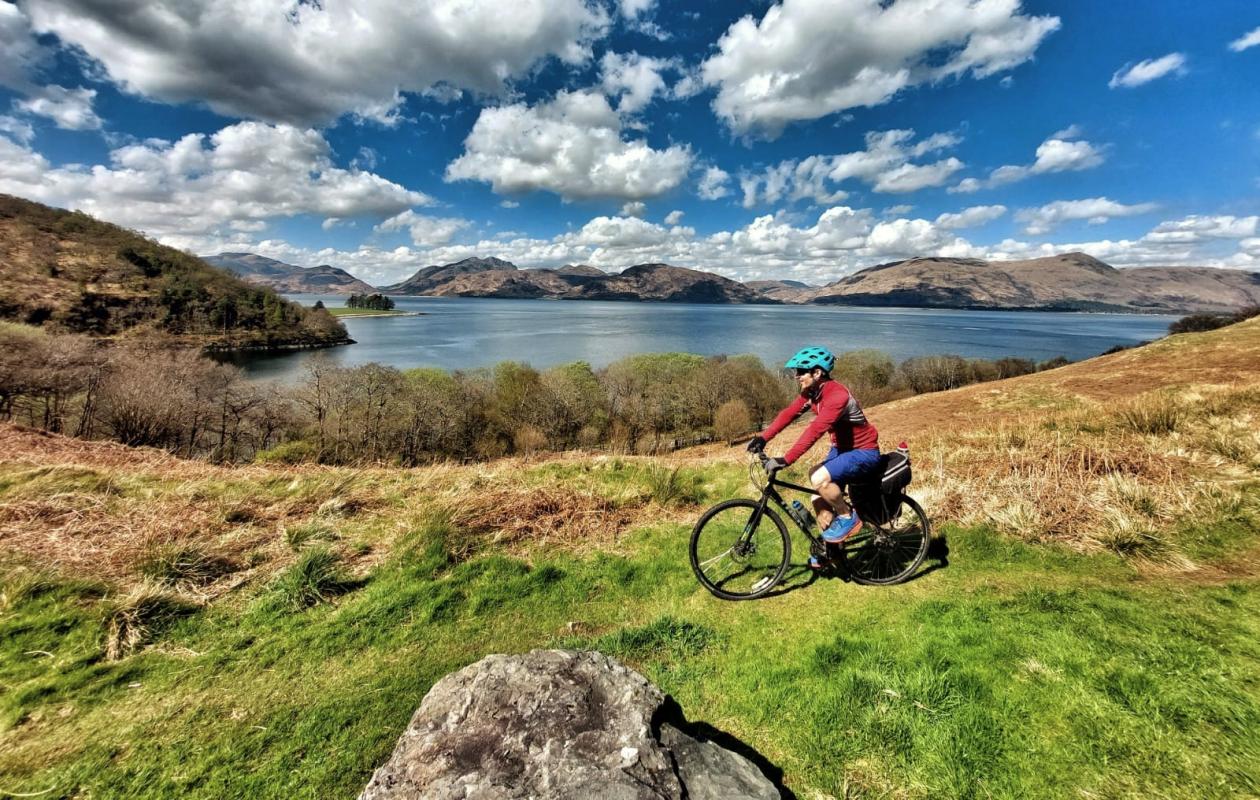 Fitness Range

3-5

1 - Very little biking but keen to try 
2 - Cycle a couple of times a week, a few hours per day on flat terrain
3 - Can easily cycle half a day on more hilly terrain 
4 - Can ride for up to 5 hours per day, gently undulating terrain
5 - Can ride for 6 hours per day, some short, steep climbs
6 - Can ride for 7 hours per day on hilly terrain
7 - Comfortable biking for 8 hours per day including long, steep climbs
8 - Cycle several times per week, can ride up to 10 hours per day, steep, physically demanding trails
Image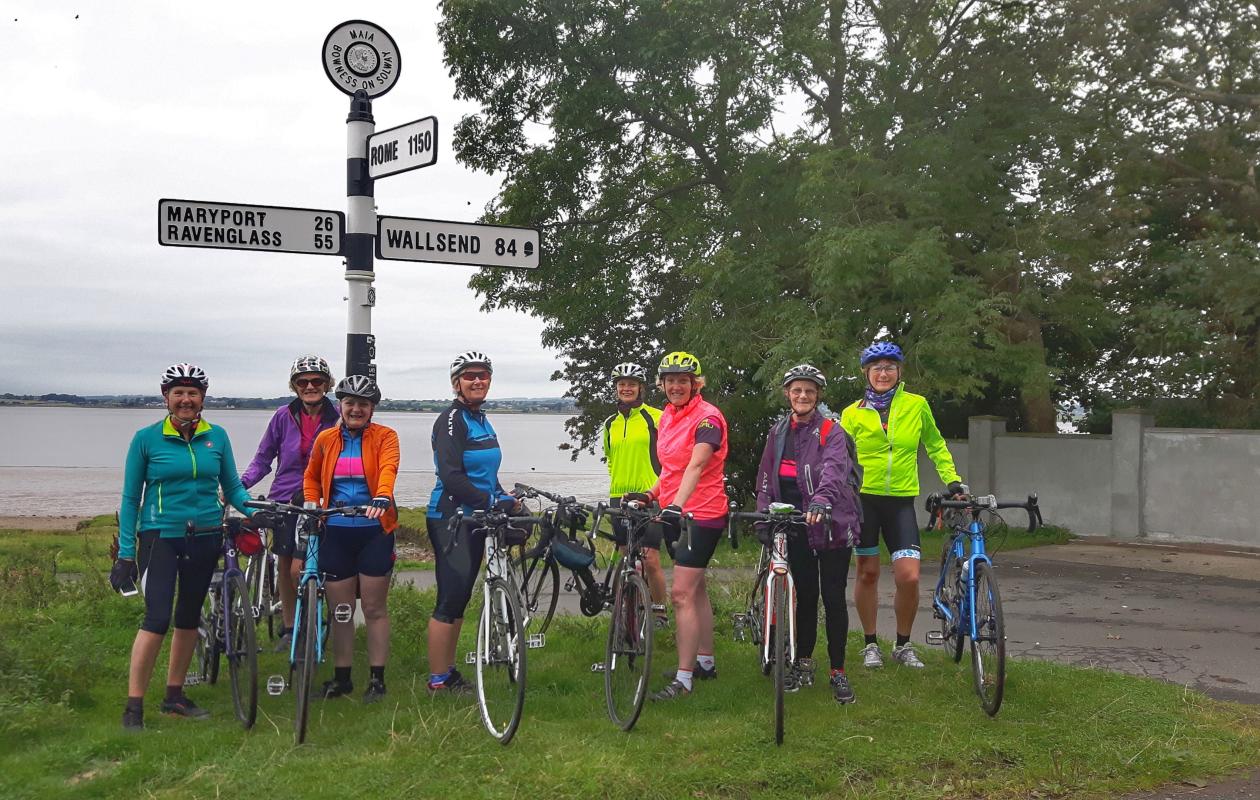 Fitness Range

2-6

1 - Very little biking but keen to try 
2 - Cycle a couple of times a week, a few hours per day on flat terrain
3 - Can easily cycle half a day on more hilly terrain 
4 - Can ride for up to 5 hours per day, gently undulating terrain
5 - Can ride for 6 hours per day, some short, steep climbs
6 - Can ride for 7 hours per day on hilly terrain
7 - Comfortable biking for 8 hours per day including long, steep climbs
8 - Cycle several times per week, can ride up to 10 hours per day, steep, physically demanding trails